" X-PRESS PHOENIX", a 7000TEU container vessel built by SWS for Singaporean shipowner X-PRESS Feeders was named and delivered on September 28th. This is the 4th container vessel delivered by SWS in September and the 9th 7000TEU container vessel delivered within 100 days since the first vessel was delivered at the end of June.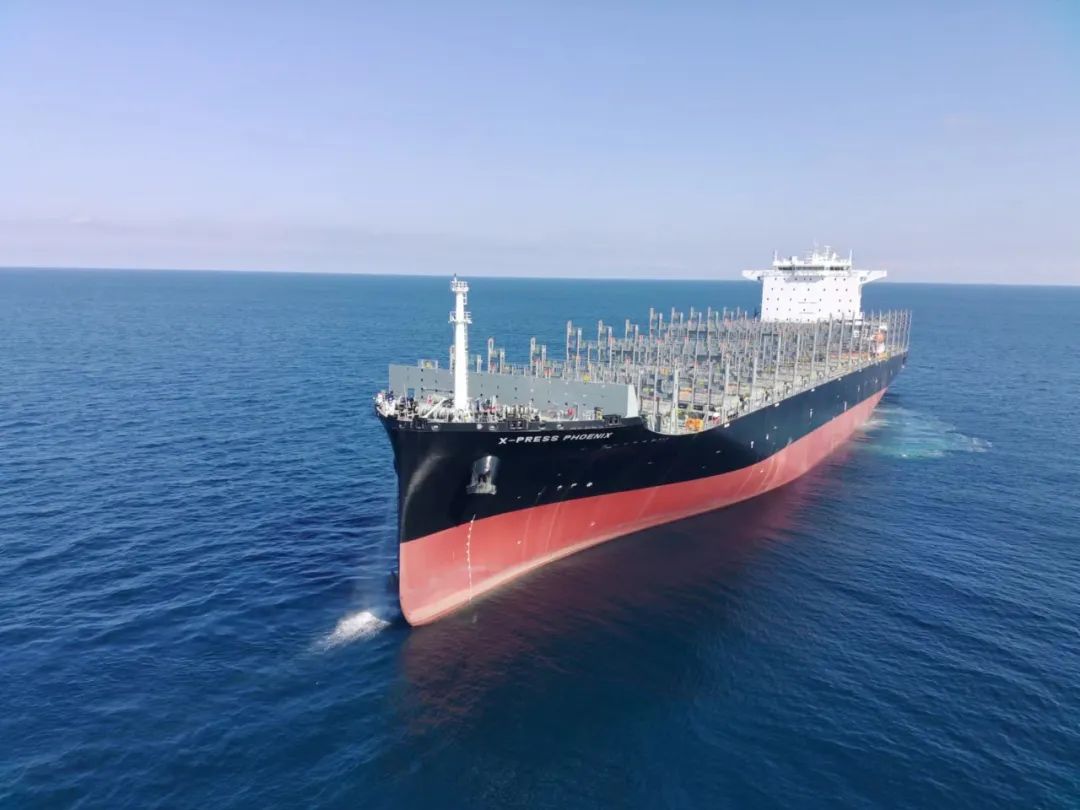 It has a total length of 272 meters, a molded breadth of 42.8 meters, a molded depth of 24.6 meters, a loaded draft of 15 meters, and a carrying capacity of approximately 86,000 DWT. It can accommodate 9 layers and 17 rows of containers on the deck, and 8 layers and 15 rows of containers in the cargo holds, with a total capacity of over 7,000 standard 20-foot containers. Additionally, the vessel can accommodate 800 reefer container sockets. The container arrangement on the deck adopts a mixed stowage design, which can increase the stacking weight of containers on the hatch covers and deck.
During the construction, SWS and X-PRESS Feeders collaborated closely and drew on previous shipbuilding experiences. The sea trial tasks were completed with high quality, fully meeting the shipowner's requirement of delivering the vessel within one week after the sea trial and received unanimous praise from X-PRESS Feeders.