SWS, the subsidiary of CSSC, delivered one 190k DWT dual fuel (LNG) Capesize bulk carrier "M/V Ubuntu Integrity"to U-MING on January 31st, initiating the call to delivery among the group for the Chinese new year of rabbit.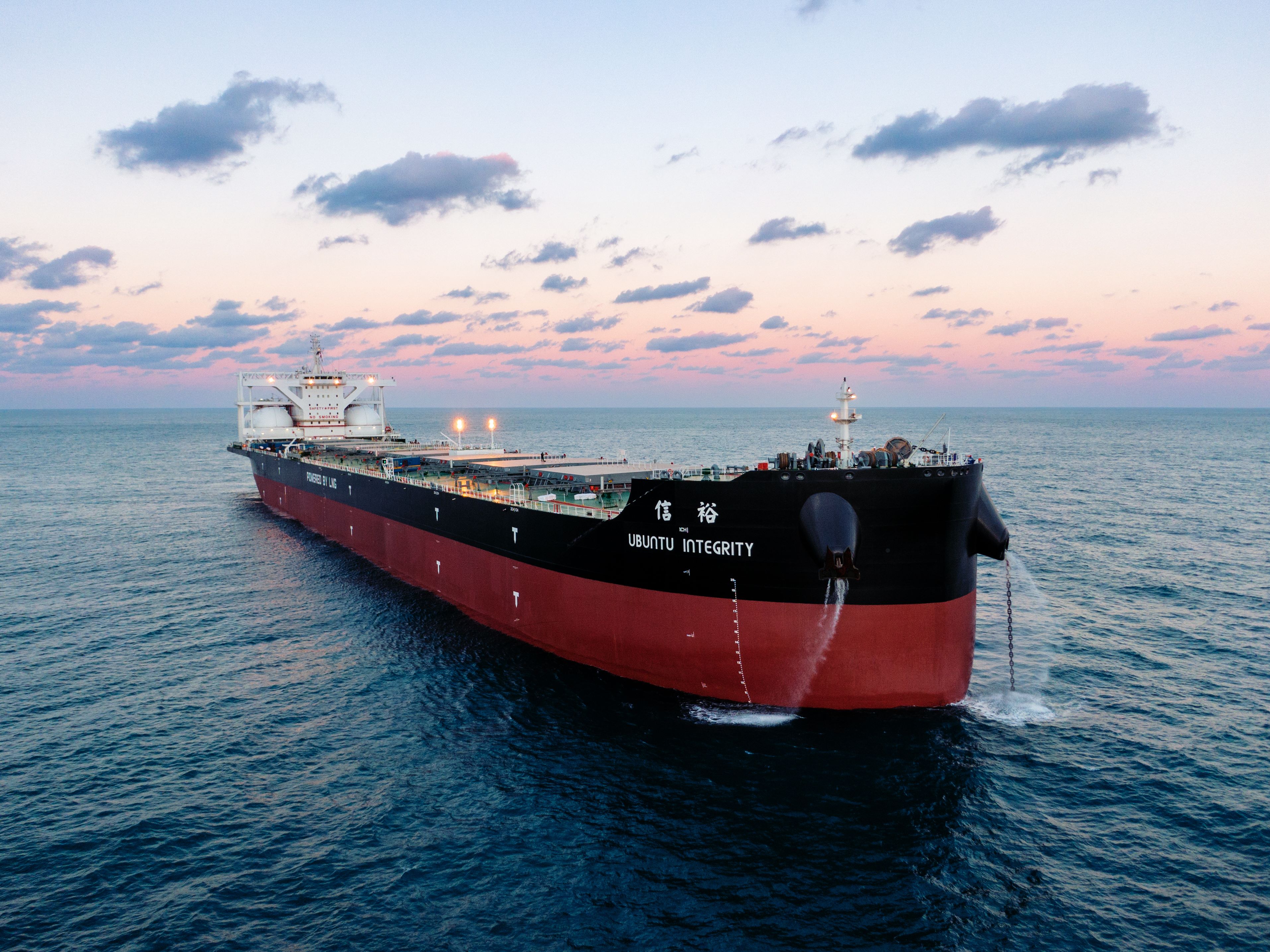 The dual fuel vessel is a new generation of which SWS owns the independent intellectual property, and it is also the updated type of the world renowned brand-SWS Capesize bulk carrier. With a length of 299.80 meters, a width of 47.5 meters, a depth of 24.70 meters, a designed draught of 18.24 meters and a designed navigation speed of 14 knots, the vessel has two C-type LNG gas cylinders to supply fuel which makes the fuel gas endurance reach 20,000 nautical miles, allowing the vessel to complete two round-trip routes from China to Australia or one round-trip route from China to Brazil. Using LNG as fuel, it basically eliminates the emission of particulate matter and sulfide and the EEDI is 45% lower than the baseline. Meanwhile, it meets the latest international norms and rules of IMO and is a green, environment-friendly, energy-saving and safe vessel with high technology.
SWS has already conducted in-depth researches on international shipping market trend and relative norms and rules since 2012, mapped the development of dual fuel vessels in advance, and obtained the independent development and design capability in dual fuel vessels. So far, SWS has inked 23 construction orders of dual fuel vessels, of which 8 had been delivered and 11 are still under construction. The delivery of "M/V Ubuntu Integrity" marks that the decisive campaign against duel fuel vessels launched last year has achieved phased results, infusing new energy for SWS to continue leading the development of environment-friendly vessels and market competition.
Since the new near, on the one hand, SWS has been ensuring the delivery of dual fuel vessels under construction on time with high quality, one the other hand, the production process and shipbuilding efficiency of key projects have been continuously accelerating and improving. According to the statistics, SWS had already completed 9 large production milestones including 2 deliveries, 2 sea trials, 2 launchings and 3 keel-layings in January. At the same time, the attention-attracting first large cruise ship built in China project has been pressing ahead in a positive and smooth manner.