Chinese shipbuilder Shanghai Waigaoqiao Shipbuilding, part of China State Shipbuilding Corporation (CSSC), has delivered a 114,000-ton Aframax product oil tanker to Greek operator Enesel.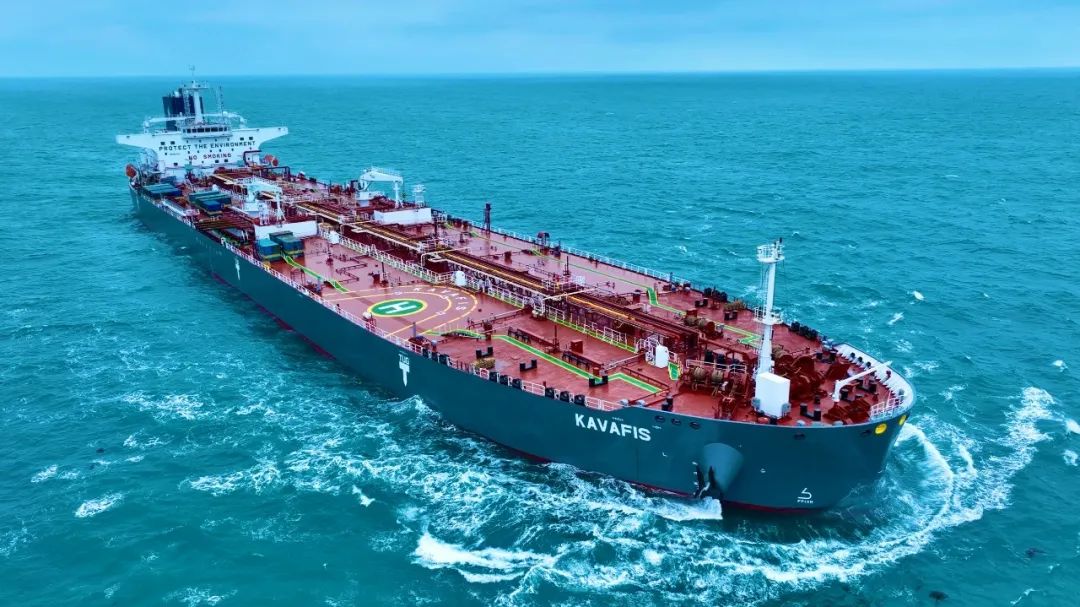 Shanghai Waigaoqiao Shipbuilding
As informed, the delivery ceremony took place in Shanghai on 12 April. The vessel was delivered 50 days in advance, the company noted.
The tanker Kavafis is the latest generation of Aframax oil tanker independently developed and designed by Waigaoqiao Shipbuilding. It can load more than 800,000 barrels of refined oil or crude oil products.
The ship integrates environmental protection and energy-saving technology. Waigaoqiao Shipbuilding has adopted multiple measures such as comprehensive hydrodynamic performance optimization, hydrodynamic energy-saving duct and vortex elimination fin configuration, and main engine type selection optimization.
The energy efficiency level of the ship has been significantly improved. The ship's Energy Efficiency Design Index (EEDI) verified by actual ships has reached the requirements of the third phase of the International Maritime Organization (IMO) ahead of schedule, the shipbuilder noted.
The emission of nitrogen oxides meets the requirements of IMO Tier III, and the emission of sulfur oxides meets the requirements of 0.1% required.
Waigaoqiao Shipbuilding has received a total of 64 orders, of which 11 new orders will be accepted in 2023, accounting for about 50% of the global market share.
A total of 50 ships have been delivered, accounting for about 5% of the global operating fleet of Aframax tankers, according to SWS.
To remind, the firm recently also signed a contract with Greek shipowner Performance Shipping for the construction of a 114,000 dwt LNG-ready LR2 Aframax product/crude oil tanker worth $62.6 million.