On May 18th, the hull painting project of the first large cruise ship built in China, produced by SWS, a subsidiary of CSSC, came to a perfect end! And the name of the first large cruise ship built in China "Adora Magic City" has been unveiled on May 19, "2023 China Tourism Day in Shanghai and the Release Ceremony for the Name of First Large Cruise Ship Bulit in China".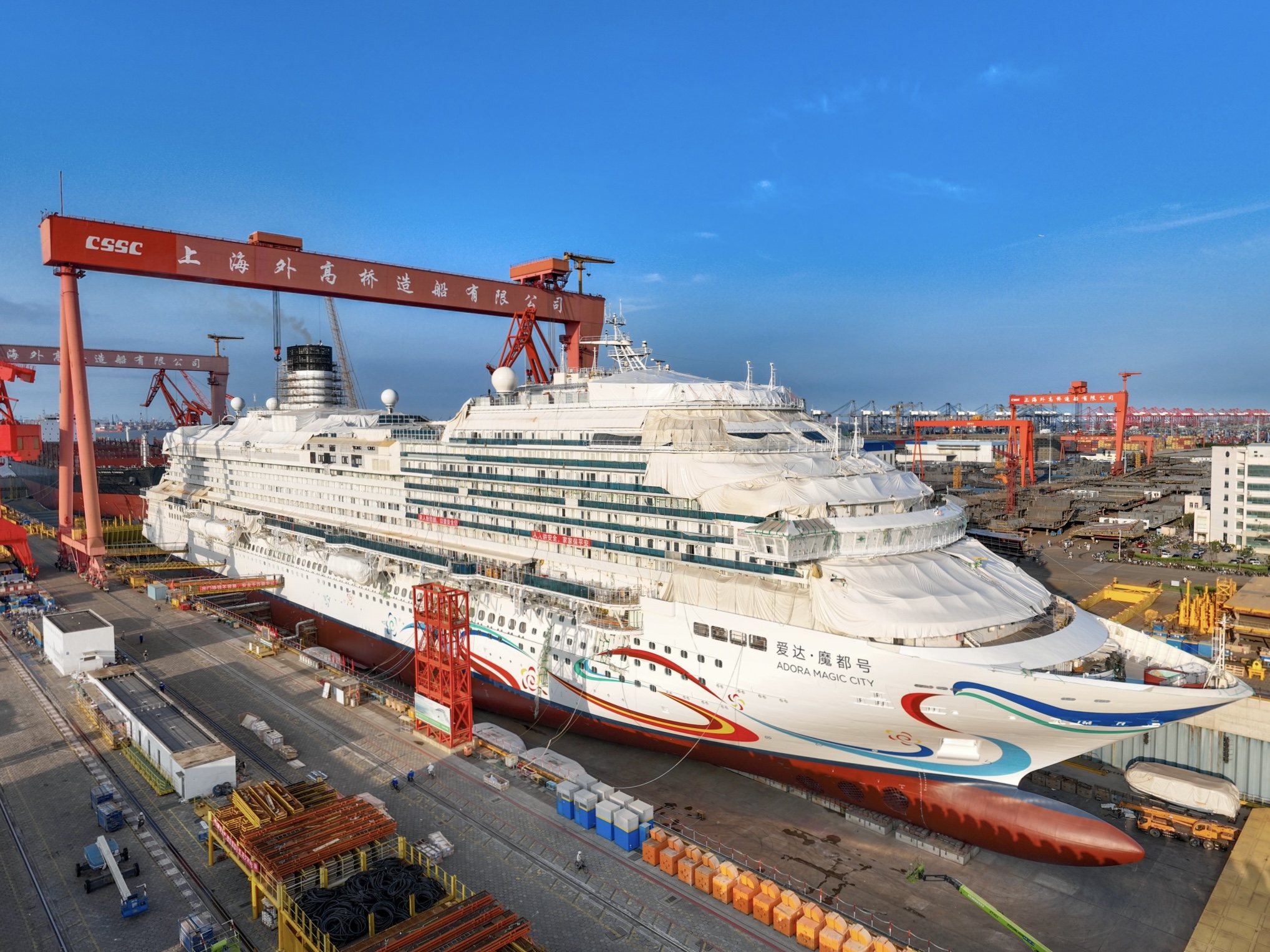 With the continuous development of the cruise ship industry and the improvement of public's aesthetic level, the first large cruise ship built in China has incorporated theme painting into its hull design. In order to improve the uniqueness and recognition of the cruise ship, the hull painting of "Adora Magic City" has taken inspiration from Dunhuang Mural, with the theme of "Silk Road" and the selection of Dunhuang Flying Apsaras and Celestial Maidens Scattered Flowers with Chinese aesthetics. It integrates classic colors and agile lines, innovatively deducing the charm of Eastern culture, bringing a new aesthetic experience.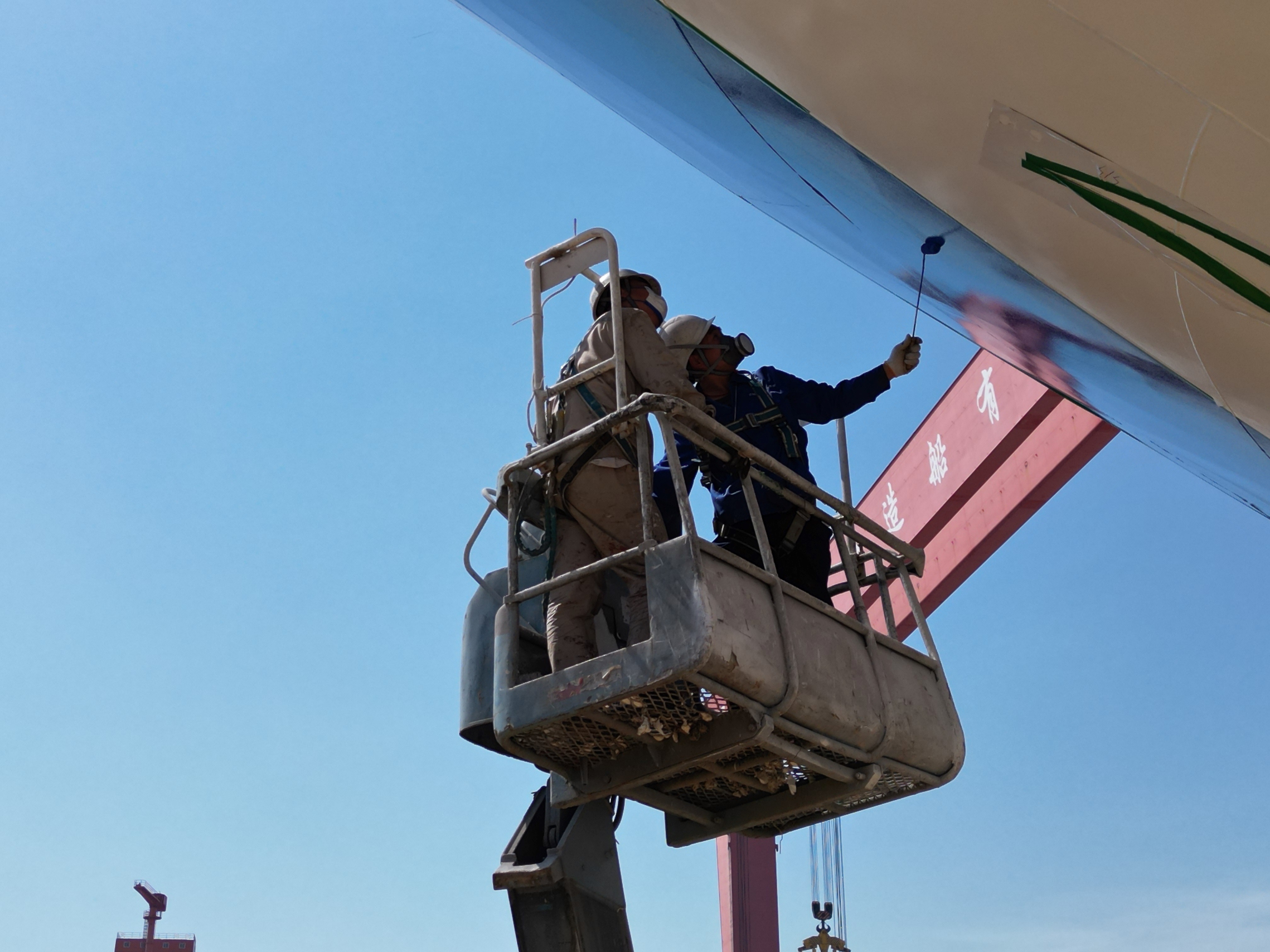 "Adora Magic City" has a total length of 323.6 meters and a molded breadth of 37.2 meters. It has 2,125 rooms of various types and can accommodate up to 5,246 passengers. It is particularly important to display the aesthetic value of hull painting's visual effects, including colors, decorative patterns, signals, logos, text, and their combination.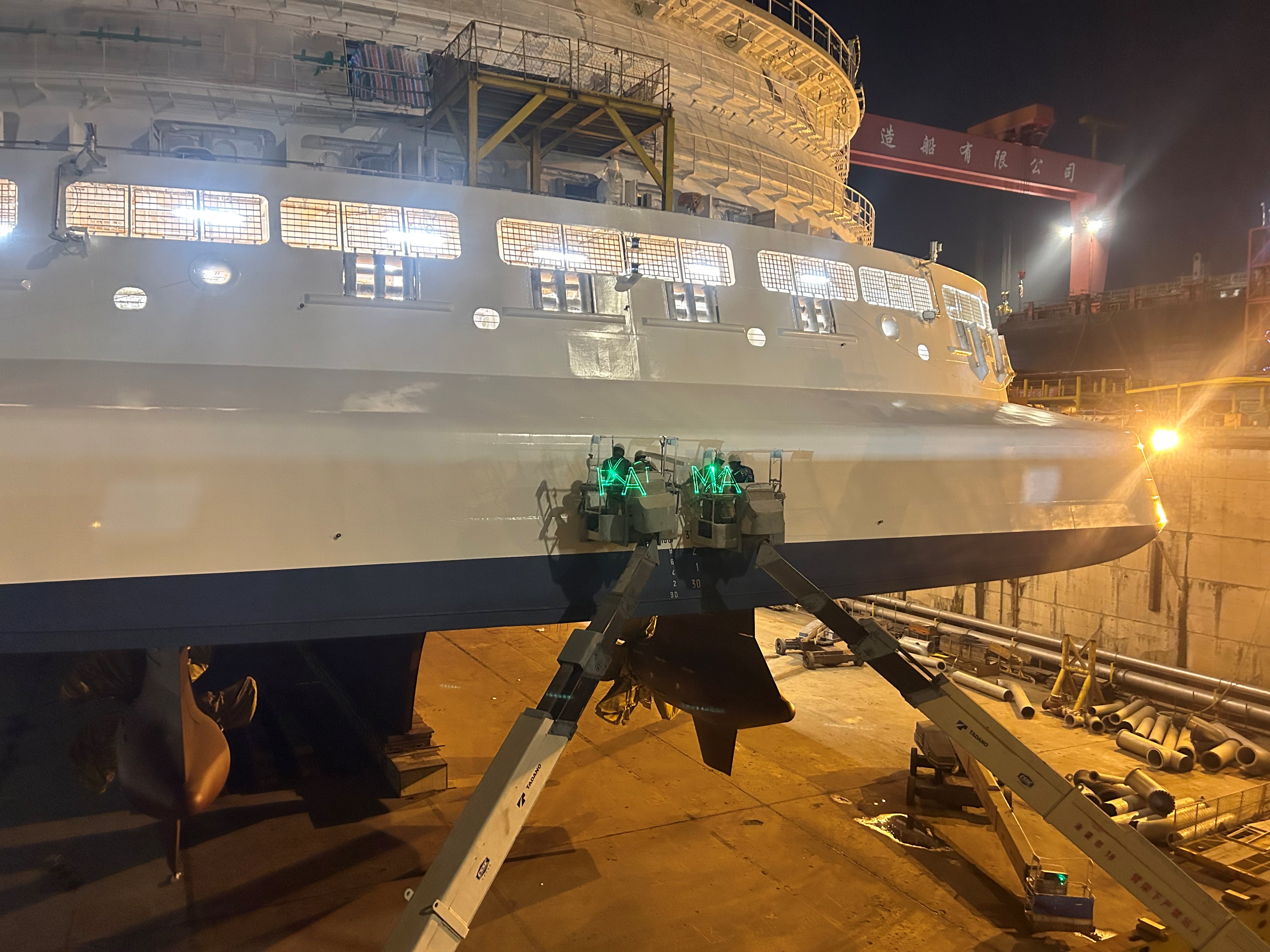 SWS has attempted many breakthroughs and innovations in exploring the combination of practicality and aesthetics in the hull painting. Through preliminary research and comparison, it was ultimately determined that laser projection technology would be the preferred solution for the hull painting of the first large cruise ship built in China. By using a single point laser, the beam is directly projected onto the surface of the ship's hull through advanced optical lenses and high-precision mirrors to form a contour pattern and then, the hull painting is completed by positioning and tracing the points.