SWS, the subsidiary of CSSC, delivered one 114k DWT Aframax oil tanker "KAVAFIS" to ENESEL S.A. on April 12. This is also the 50th Aframax oil tanker since SWS delivered first one "PRIMO STEALTH" on April 15, 2005.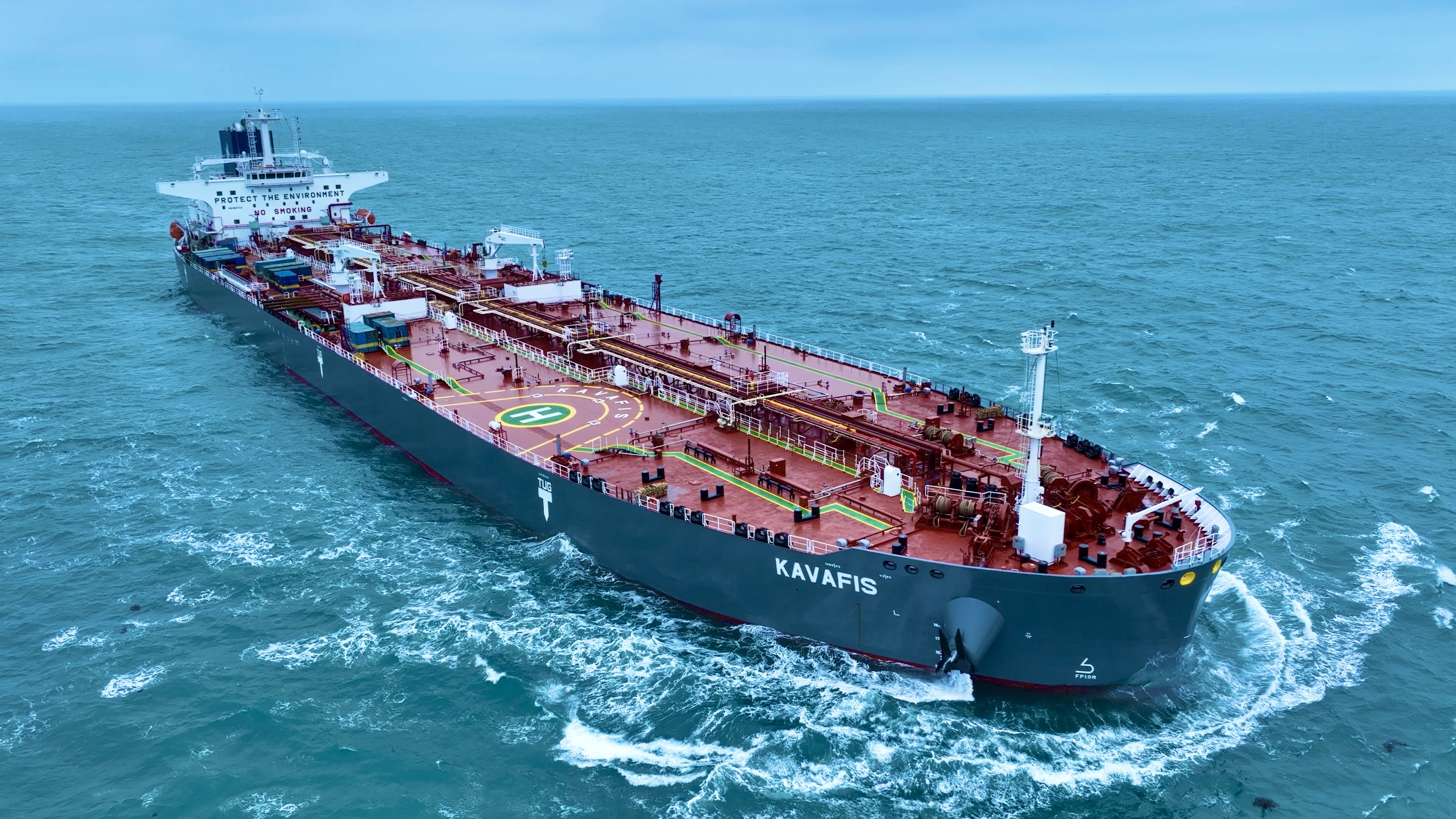 "KAVAFIS" is a new generation of Aframax oil tanker with notable features such as "green, environmental protection, energy saving, and safety", of which intellectual property is completely owned by SWS. The vessel has a total length of 249.95 meters, a molded Breadth of 44 meters, a molded depth of 21.2 meters, a designed draft of 13.5 meters, and a designed speed of 14.5 knots. Its cargo can load over 800,000 barrels of either product oil or crude oil products. This series of vessels' verified EEDI has achieved the International Maritime Organization (IMO) in the third phase of 2025 ahead of schedule through comprehensive optimization of hydrodynamic performance, arrangement of hydrodynamic energy-saving ducts and vortex fins, and optimization of main engine selection. At the same time, its emission of nitrogen oxides meets the requirements of Tier III, and the emission of sulfur oxides fulfills the requirement of 0.1%.
Aframax oil tanker is another great effort of SWS to expand new brand ship types in the field of merchant vessels. It has complete and whole-chain R&D, design and construction capabilities, independent hydrodynamic design, structural design and finite element calculating capabilities, as well as rich experience in mechanical and electrical system design and supporting facilities. It is honored as "China Famous-Brand Product".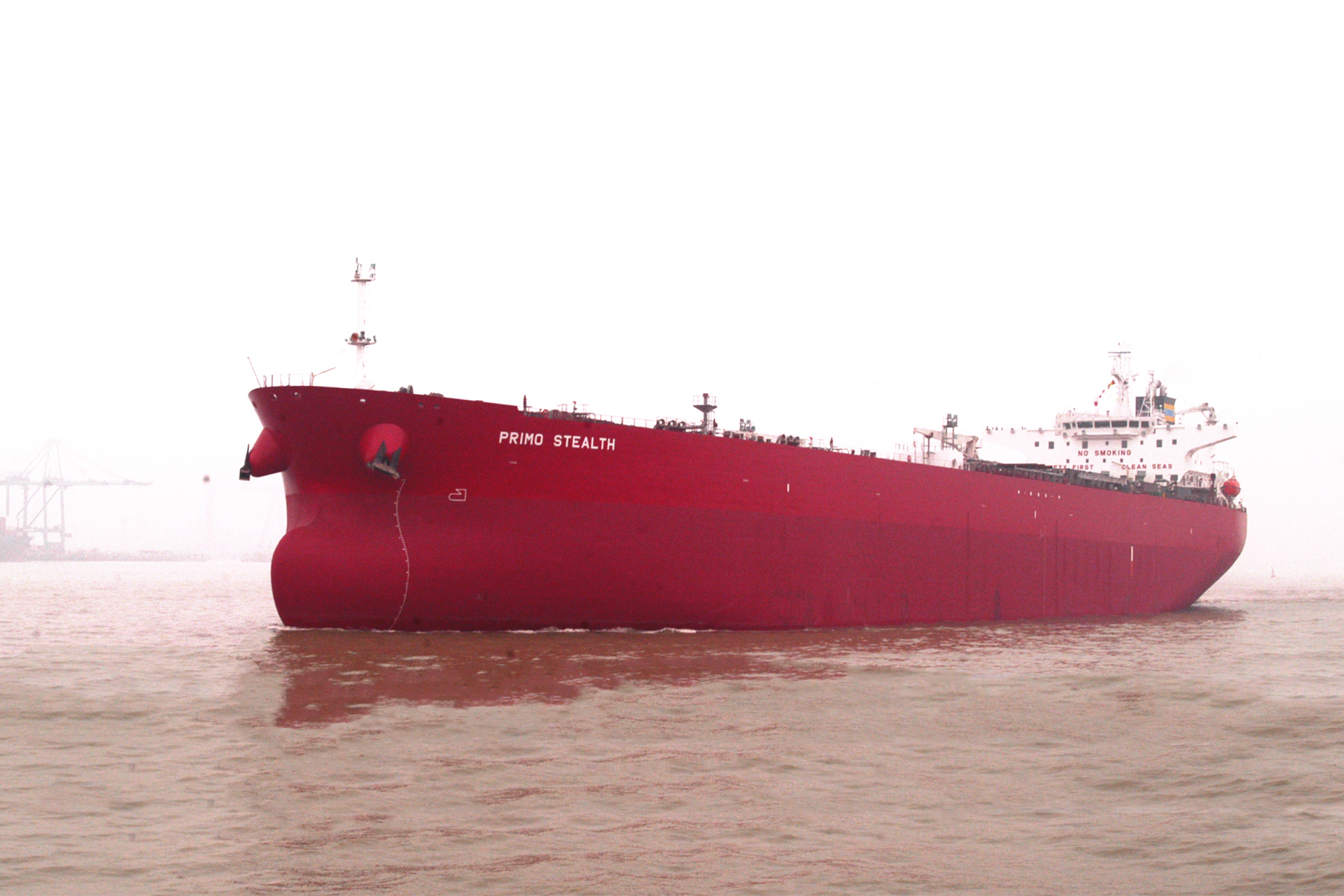 Since SWS signed its first order of Aframax oil tanker with Stealth in 2003, the company has successfully delivered 50, accounting for about 5% of the operating fleet of this type of vessel in the world. The vessels are mainly delivered to CARDIFF, FRONTLINE, OCEAN TANKERS, BOCOM LEASING, ENESEL S.A., and other 11 globally renowned shipowners, covering 7 countries and regions.
After five generations of R&D and iteration, SWS Aframax oil tanker products meet the latest international regulatory requirements, and technical requirements of relevant industry associations and oil company. It has a significant competitive advantage in key performance indicators such as empty ship weight, daily fuel consumption, and EEDI. At present, SWS full product line is equipped with conventional fuel and dual fuel versions, and has sufficient production and construction experience. At the same time, in order to pursue the goal of reducing carbon emissions, SWS is actively exploring the application of various efficient and low-carbon measures on Aframax oil tankers, reserving energy-saving ships using ammonia, methanol as fuel, using wind-powered propulsive force and air layer energy saving system, and the application of new technologies such as CO2 capture and fuel cell in Aframax oil tanker products.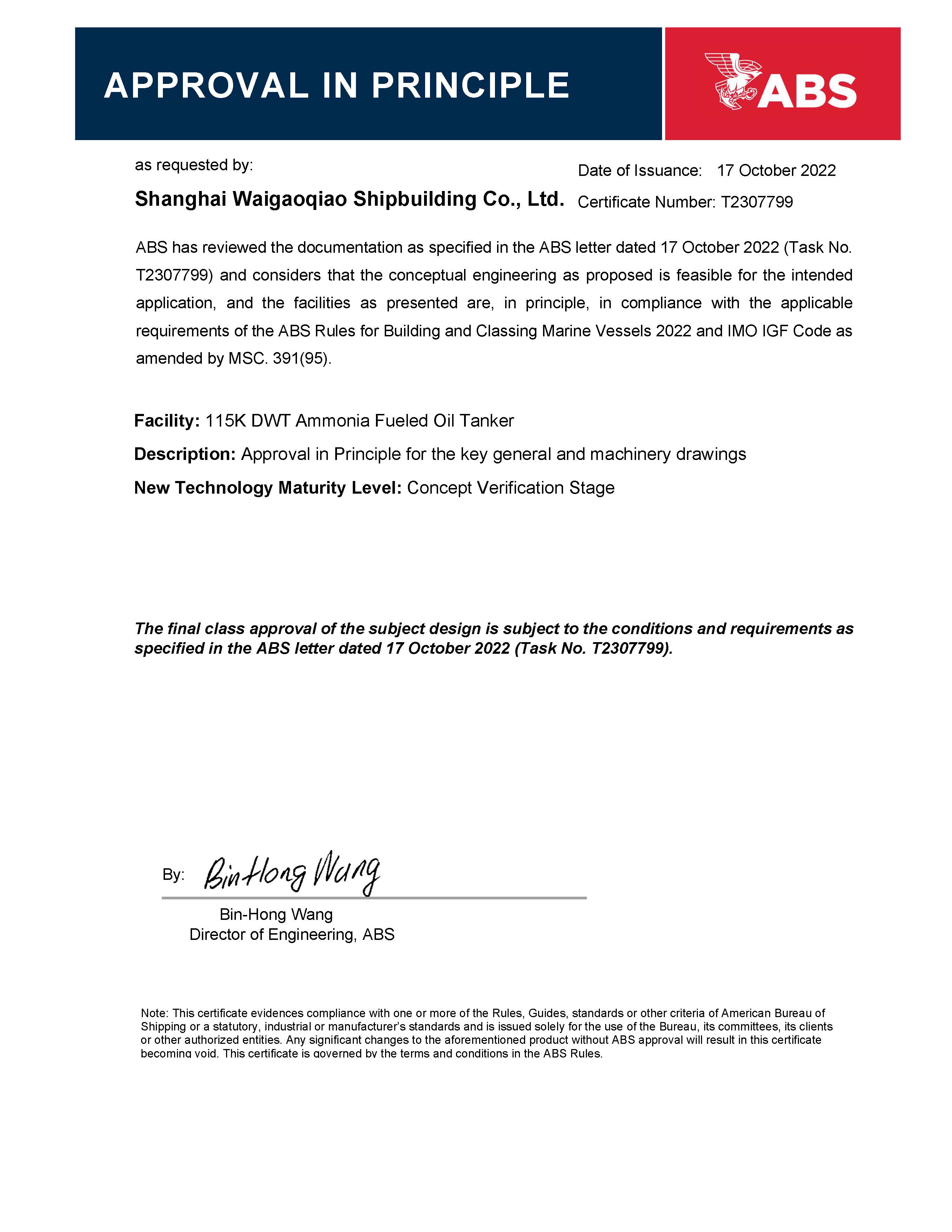 SWS has continuously set new records in the production and construction of Aframax oil tankers with rigorous safety, quality, and progress management. It has achieved the production goal of delivering high-quality products under precise construction standards, strict quality assurance, and excellent production efficiency throughout the construction. The in-dock construction period of "KAVAFIS" is only 64 days, and was delivered only 15 days after the sea trial, which is shortened by 31% and 48% respectively compared with previous products.
At present, SWS holds 14 Aframax oil tanker orders, accounting for about 15% of the global segmented market share. Among them, 11 new orders were taken in 2023, making up about 50% of the global new orders for this type of vessel.